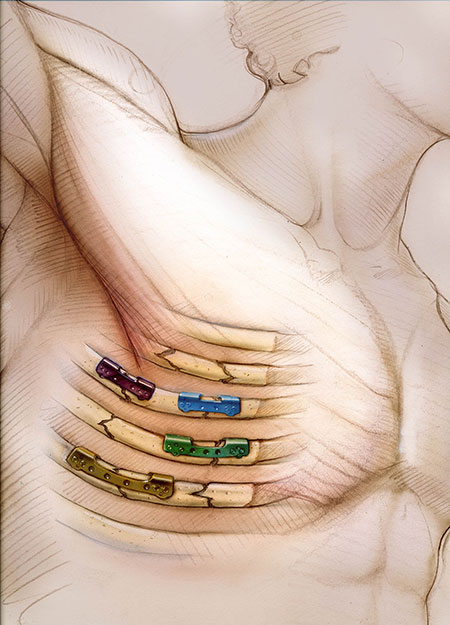 "Not just another pretty pancreas"
Bonnie Hofkin studied commercial illustration at Art Center College of Design in Pasadena, California and went on to get her Masters degree in Medical Illustration at The University of Texas Health Science Center.
After a decade of working as a freelance illustrator in NYC Bonnie moved her studio The Bay Area in California where she is a licensed EMT and currently working as a commercial and an accredited medical illustrator.
You can see more of my work at:
www.medillsb.com
www.workbook.com

CLIENTS:
United Airlines
Glaxo Pharmaceuticals
Hills Pet Nutrition
TimeLife Medical
Kentucky Derby Museum
Hersheys Chocolate Museum
Parke-Davis
New York Times
McNeil Consumer Healthcare (Tylenol)
McGraw-Hill Companies
American Academy of Family Physicians
Sea World
SmithKline Comsumer Products
Riker Laboratories, Inc.
American Society for Aesthetics Plastic Surgery, Inc.
Johnson & Johnson
Mayo Clinic
Wyeth-Ayerst Laboratories
Abbott Laboratories Inc.

TESTIMONIAL
Ellie Altomare –Senior Marketing Consultant Serbin Creative
"I've known Bonnie Hofkin for over 20 years. Not only is she an exceptional artist, she is a kind, loving, smart, beautiful human. Give her a project, a piece of paper and a pencil, and she'll create an amazing piece of art. Bonnie's highly detailed and realistic illustrations remind me of Leonardo Da Vinci's masterpieces. With her scientific imagery she combines her creativity with her anatomical knowledge, and makes body parts, which in general are cold and clinical, into beautiful rendered artwork: soft, accurate, and engaging.
Her talents don't end with scientific imagery, her work has been used for advertising campaigns, book publishing companies and magazines. She will even create corporate portraits as well as a pet portraits! Her limited palette, and classical techniques with oil paints bring her subjects to life! In addition to communicating information precisely she brings an individual and creative touch to everything she touches. She's magical that way!
Bonnie will exceeded your expectations on every level. She has great communication skills, she's patient, understanding to your various needs and is able to interpret your requirements quickly, making creative decisions to design the best illustration possible. Her work is excellent but it is her attitude to the work that will make you want to work with her over and over again.
If I could give her 6 stars out of 5 I would. I highly recommend Bonnie for any illustration project!